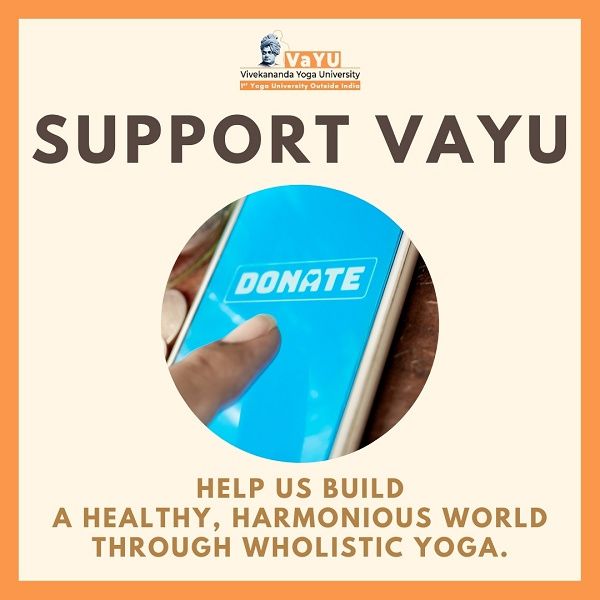 Inspired by the principles of Swami Vivekananda,
Established in 2020,
Located in Los Angeles,
The 1st Yoga University outside India.
Vivekananda Yoga University (VaYU), USA offers online graduate programs centered on evidence-based yoga and modern scientific approach to the traditional ancient Indian practice of yoga.
VaYU, USA caters to the changing world of online education allowing geo-neutral, time-flexible, affordable and convenient means to propagate the wisdom and knowledge of Yoga for a better world.
(Note: VaYU pays 2.9% as transaction fee to Credit Card companies + Stripe fees)
For online donations up to US$10,000 simply use this Stripe link. It allows payment via most cards like credit, debit and even a bank transfer.
I WANT TO PLEDGE, CONTACT ME.