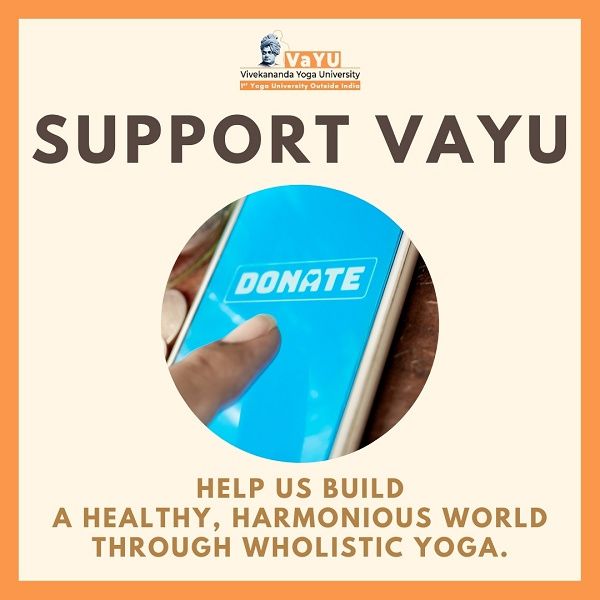 Inspired by the principles of Swami Vivekananda,
Established in 2020,
Located in Norwalk (Los Angeles),
The 1st Yoga University outside India.
Vivekananda Yoga University (VaYU), USA is a 501(c)(3) public benefit nonprofit university that is registered in California offering online graduate programs centered on evidence-based yoga and a modern scientific approach to the traditional ancient Indian practice of yoga.
VaYU, USA caters to the changing world of online education allowing geo-neutral, time-flexible, affordable, and convenient means to propagate the wisdom and knowledge of Yoga for a better world. All donations to VaYU are tax deductible. 
Donate to VaYU and support Yoga!
(Note: VaYU pays 2.9% as transaction fee to Credit Card companies + Stripe fees)
For online donations up to US$10,000 simply use this Stripe link. It allows payment via most cards like credit, debit and even a bank transfer.
I WANT TO PLEDGE, CONTACT ME.