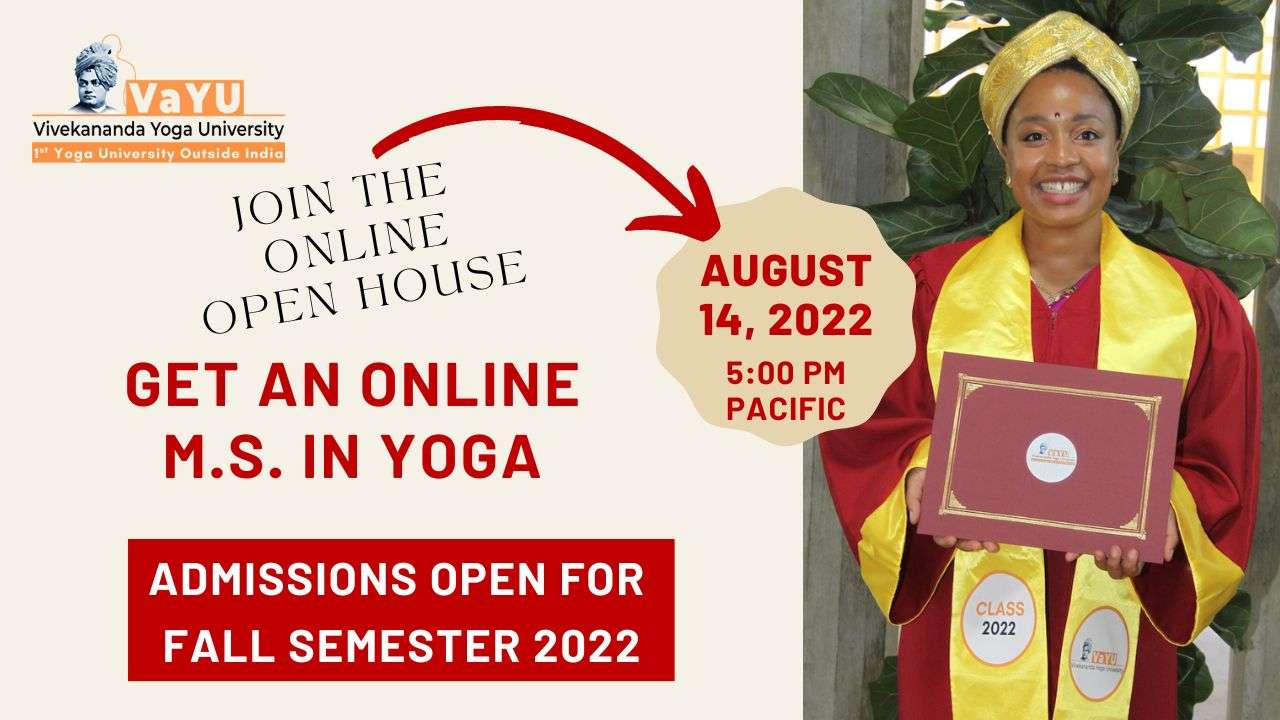 VaYU Admissions Online Open House August 14, 2022 MS Program
You have already witnessed the great benefits of yoga in your life.
This year, take your yoga pursuit to the next level.
Our first batch of M.S. in Yoga has just graduated!
You too can get an Online MS (Yoga) degree in Yoga Therapy, Yoga Philosophy or Yoga Research from VaYU, USA.
Enroll in our Online MS Program in Yoga for the new academic year starting in August, 2022.
You will have the flexibility to learn from your home with a few weeks of personal contact program. Find out more about our program by joining us for the Online Open House webinar.

VaYU Graduating Class of 2022