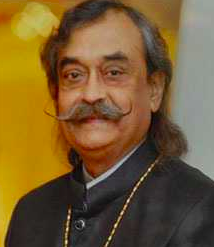 Piyush Patel
Trustee
Piyush Patel, from Surat, Gujarat, India is a Chemical Engineer with degrees from Gujarat University, India; and advanced degrees from University of Leeds, England; Columbia University, NYC, NY; and, Stevens Institute of Technology, NJ. He has made an name in taking abandoned or near decrepit historic commercial properties including theaters, hotels, and beachfront properties and turned them around to commercial successes they once were.
He is a New Jersey-based entrepreneur who is a classic embodiment of the phrase, "Nothing succeeds like success." With ventures spread across varied industries like software, oil drilling, restaurants, electronics, chemicals, and hotels, Patel draws his strength from the diversity of his investments and the people he works with. He also owns the Summit Chemical Company that manufactures pest control chemicals while promoting environmental quality and responsibility.
Piyush Patel is the Chairman of FISANA (Senior Federation). He is chairman of ICS of Union. He is a chairman of South Gujarat Patel Pragati Mandal. He has perfected the art of growing with simple strategies and identifying opportunities, both within his existing business as well as outside of it.
A restaurateur and real-estate developer he owns many hospitality properties including a 5-star hotel in Ahmedabad, Gujarat, India, and, retreats in Rhode Island.